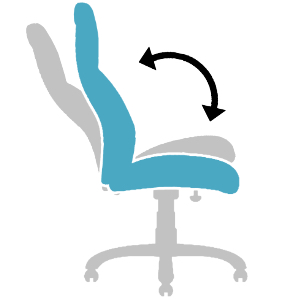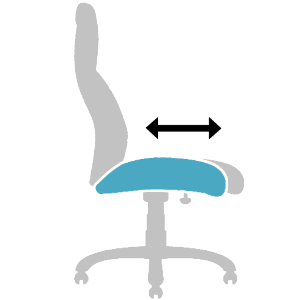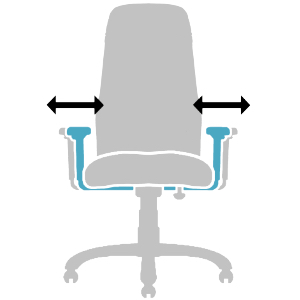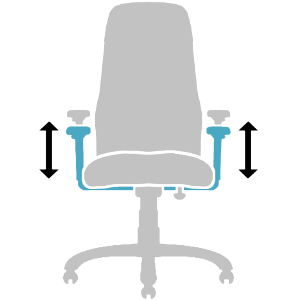 ARMREST HEIGHT ADJUSTMENT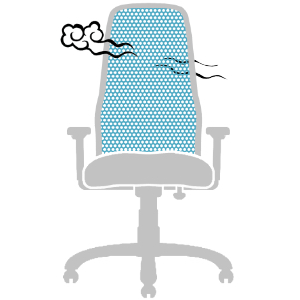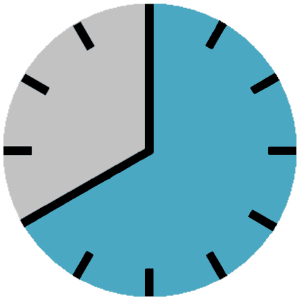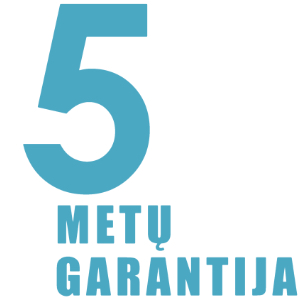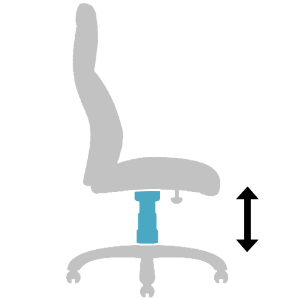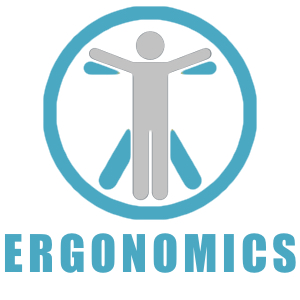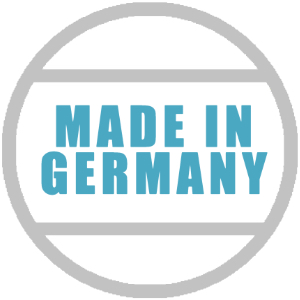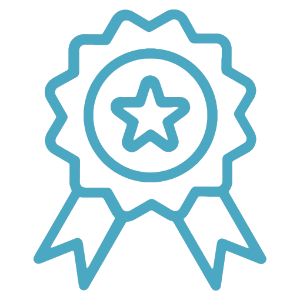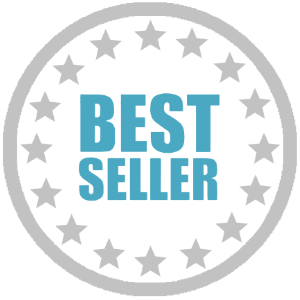 Synchronous mechanism
One of the main advantages of the mechanism is that the seat and backrest are not connected. When the backrest moves, the seat moves in the same direction in a certain ratio (usually 2:1 or 3:1). This gives a more pleasant sitting sensation and reduces the load on the back muscles. The chair's synchronous control mechanism allows to lock the tilt angle to the desired sitting position.
As the chair swings freely, the synchronous mechanism actively maintains an optimal and ergonomic seating angle. The firmness of the chair's oscillation can be adjusted individually according to the weight of the sitter. Office chair EVERY STANDARD highback with pneumatic lift easily raises or lowers to the desired sitting
height. The Task chair EVERY STANDARD highback with synchronous mechanism is recommended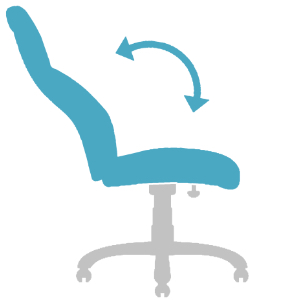 Seat depth adjustment
EVERY STANDARD highback has a seat depth adjustment function. This is particularly important for taller or shorter people. Additionally, this function is particularly useful when the chair is used by more than one person. This allows each user to adjust the chairs seat depth to their own individual requirements.
The correct seat depth helps to maintain correct back posture and improve well-being when sitting, the key is to know how to choose the correct chair depth. When sitting in a chair, there should be a gap of 4-8 cm between the legs and the front of the seat. The person's feet should be at a right angle of 90° to the floor. If you have any questions about how to adjust your ergonomic chair, please contact our consultants.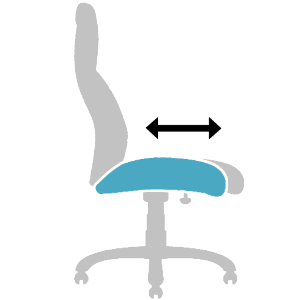 3D armrests with width adjustment
The armrests of this chair provide support for the arms. This reduces tension on the arms, shoulders, neck and hand muscles. This is particularly important when sitting for long periods of time. When work is finished, the armrests can be used as a support when standing up, thus reducing the strain on the pelvic muscles.
The armrests can be raised, lowered and their width adjusted to the position you want with the push of a button. If the armrests are locked too high or too low, they may interfere with your body movements and cause discomfort.
It is recommended to choose an armrest position that allows the arms to be bent at about 90° while sitting at the desk, with the shoulder blades naturally relaxed and in a straight horizontal line. It is important to ensure that when sitting in a chair, the legs of the person should be at a straight 90° angle to the floor. EVERY STANDARD highback is an excellent ergonomic solution. If you have any questions about how to adjust your ergonomic chair, please read the advice from our consultants.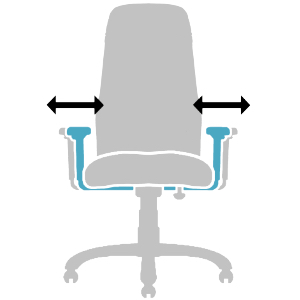 Tapestry seat
The seat of this chair is covered with a soft tapestry fabric. This type of fabric is particularly popular because it is soft and pleasant to the touch to the skin and is available in a wide range of colours. Tapestry chairs match easily with the surrounding furniture and décor. Tapestry is a relatively hard-wearing and durable material, so the chair can be used comfortably for many years.
It is worth noting that tapestry seats are sometimes can become a popular place for cats to scratch their claws. Before buying an office chair, assess your pet's tastes. If you think this may be a problem, we suggest you contact our experts to find a solution that works for you.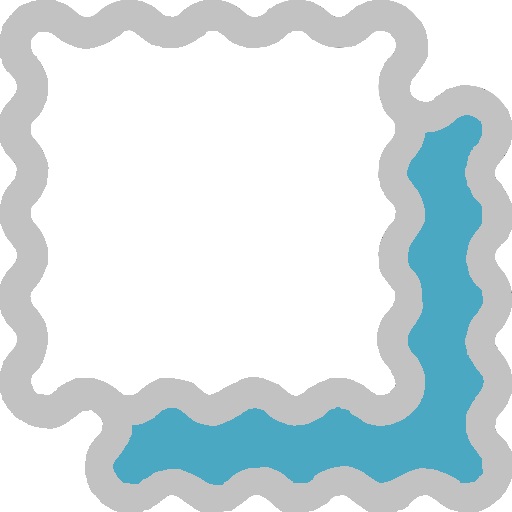 Mesh backrest
The backrest is made of breathable, rigid mesh material. For people who sit for long periods of time at the workplace, the mesh backrest provides a refreshing feeling of comfort, especially in the warmer months of the year, with less back sweating. This improves well-being and performance.
Also, chairs with a mesh back visually take up less space, making Desk chair EVERY STANDARD highback an excellent choice for small and compact workspaces.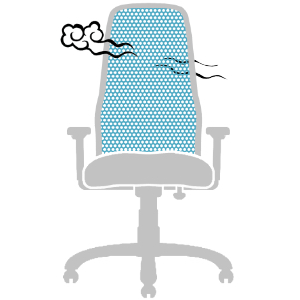 Ergonomically shaped backrest
Our customers are particularly fond of Ergonomic chair EVERY STANDARD highback for its aesthetically pleasing backrest. Not only can it is stunning to look at, but it also serves a functional purpose – the moulded backrest follows the natural trajectory of the spine and supports the back muscles.
The additional support replicates the curves of the spine and evenly distributes the weight of the support over the entire back, thus improving blood circulation and promoting a healthier sitting posture. Long-term correct sitting EVERY STANDARD highback can help prevent or reduce back pain and other chronic conditions associated with incorrect sitting. Computer chair EVERY STANDARD highback – sitting longer will keep you fitter and healthier!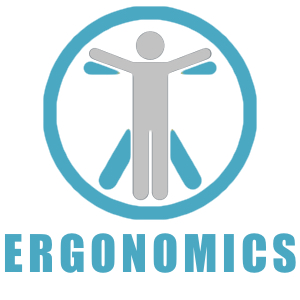 11 mm castors (for hard floors)
Office chair EVERY STANDARD highback is available with wheels for hard flooring (wooden flooring, parquet, laminate). Castor axle 11 mm. The castors are made of thermoplastic elastomer, sometimes called thermoplastic rubber, which is a physical mixture of polymers consisting of materials with both thermoplastic and elastomeric properties. These wheels are softer and do not scratch hard flooring.
If you prefer a stable sitting position on this work chair, you can also purchase optional feet instead of castors. When choosing chair castors, it is very important to pay attention to the type of use and the floor covering, if you are not sure we recommend you contact our consultants or visit our showroom.
Comfort first – Sven Von Boetticher
This chair is designed by the internationally acclaimed Sven Von Boetticher. The architect is known for combining office designs with innovative and eco-friendly solutions. According to the architect, in the design process, the products must first and foremost meet high standards of comfort, aesthetics and functionality.
The EVERY STANDARD highback itself was produced by Interstuhl, one of the world's largest office furniture manufacturers. The company is based in Germany, in Meßstetten-Tieringen in Bavaria. The company is known for its many years of experience, exceptional product quality and eco-friendliness, with 13 eco-friendly and 11 process management and quality certificates. We are proud to be an authorized Interstuhl supplier.
Environmental friendliness
One of the ways we aim to reduce our carbon footprint is by choosing sustainably produced goods from environmentally conscious suppliers. Task chair EVERY STANDARD highback is ∼35/40% made from recycled materials. Reusing raw materials a second time uses less energy and reduces emissions into the atmosphere. This product is one of the most environmentally friendly products we offer. For an accurate and detailed breakdown of the use of recycled materials, please contact our consultants.
In addition, Desk chair EVERY STANDARD highback is 98% recyclable. This means that the chair is made of easily recyclable materials, the parts in the chair are without impurities and can be easily separated during recycling. This ensures that after many years of use, the chair will be easily and sustainably.
German quality – GS certificate
Ergonomic chair EVERY STANDARD highback is made in Germany. German manufacturers test their products according to standards to ensure the quality of the goods (Geprüfte Sicherheit). This testing standard is voluntary. During production, the process is monitored by an independent third party who randomly tests and analyses the goods produced.
When you buy a product with the "GS tested quality" label, you can be assured that the Computer chair EVERY STANDARD highback meets all safety requirements and guarantees the highest product quality and safety. You will always be satisfied with this chair.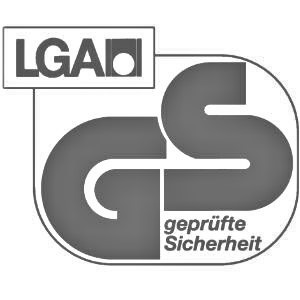 OEKO-TEX quality certificate
EVERY STANDARD highback complies with and has been awarded the STANDARD 100 by OEKO-TEX quality certificate. The purpose of the standard is to ensure that the textile material does not contain any harmful chemicals or other substances. This is particularly important as our bodies interact with the fabrics of the chair on a daily basis and children come into contact with the fabrics. OEKO-TEX certification tests various parts of the production process, from the dyeing of the material to the hemming. Random quality tests ensure that the fabrics of the product you buy are free of any harmful or harmful substances.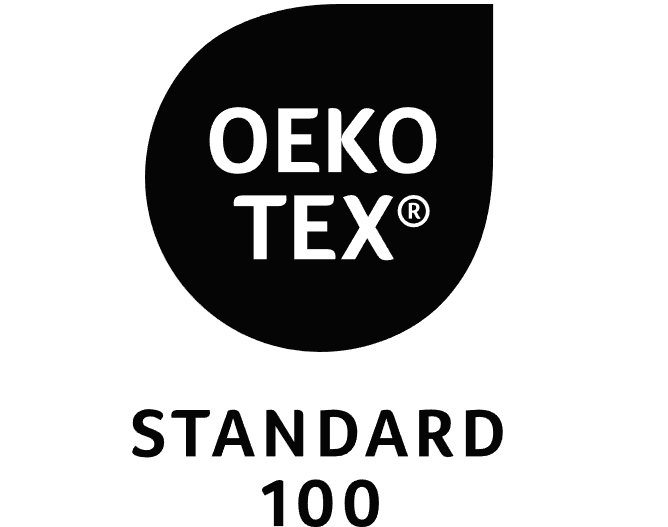 Blue-Angel ecology certificate
This product is also Blue-Angel certified. This certification has been created in 1978 to identify environmentally produced German products. The Blue-Angel label ensures that the company's products have met various ecological environmental standards and indicates that Office chair EVERY STANDARD highback is a more environmentally friendly choice than competitors' products.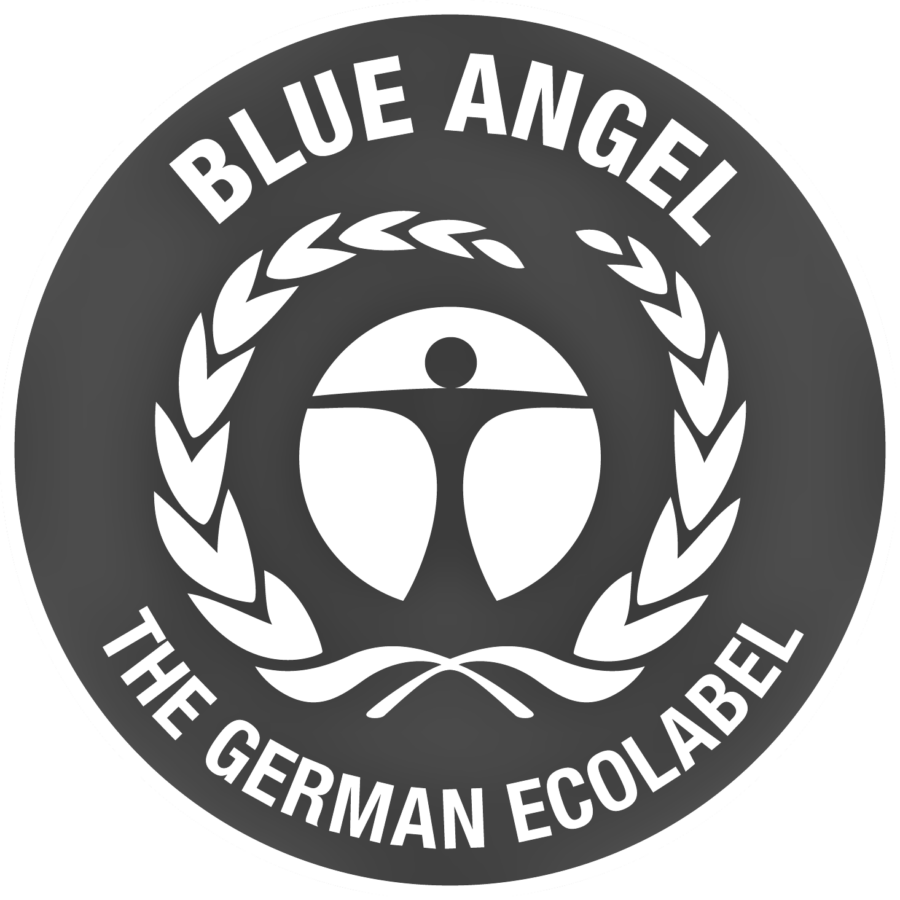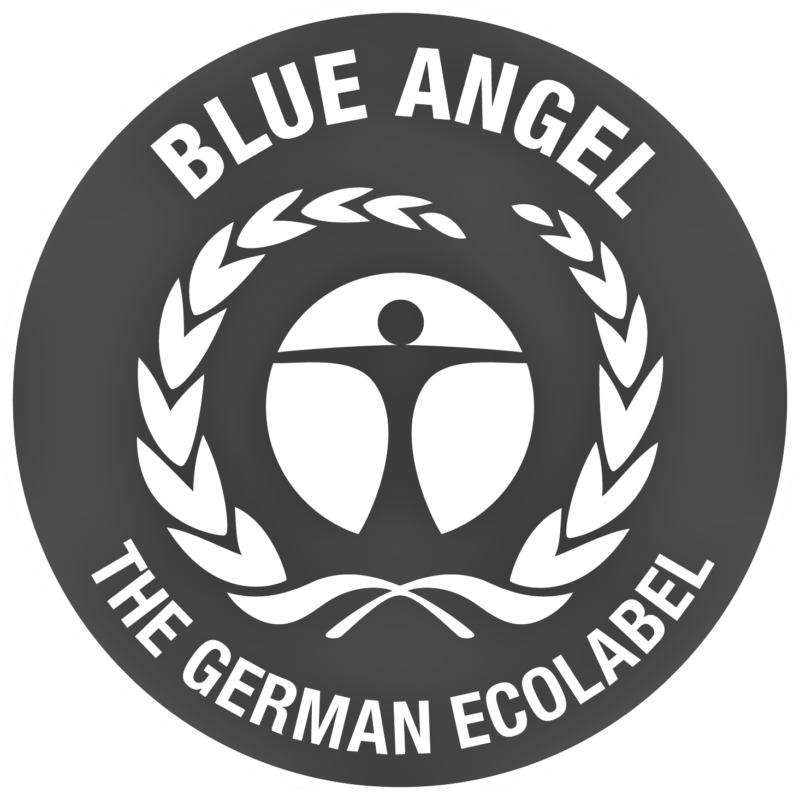 Height-adjustable table
Our specialists recommends taking breaks during work based on medical research. Taking a 15-minute break every 45 minutes to move around. Prolonged sitting in one fixed position increases the likelihood of chronic pain and cardiovascular disease. We recommend combining seated work with standing work, together at a height-adjustable table! Learn more
Chair feet
When you buy an office chair, we often get questions about whether the castors can be replaced with feet. Of course! An office chair with feet is stable and its functionality remains unchanged. This is especially true for workplaces where there is a small, limited working area and stability is needed: shops, warehouses and production companies. People with disabilities or elderly customers often ask for chairs with feet. Learn more.
Wide choice of colors and options
A wide range of materials and colours to suit even the most demanding customers! In addition, EVERY STANDARD highback can be ordered with a different colour or texture of material, please contact our specialists
Based on our many years of experience, we select and stock the most popular configurations and colours, but we understand that from time to time our customers need a chair with a distinctive design to match other interior elements. EVERY STANDARD highback can be ordered with a different color or texture material. Professional certified specialists will help you choose from a wide range of materials, colours and functions.