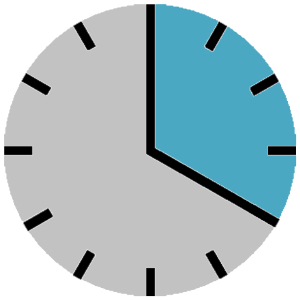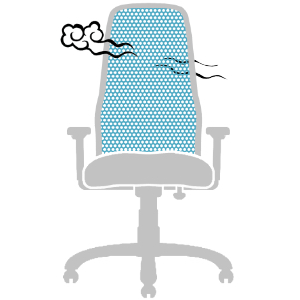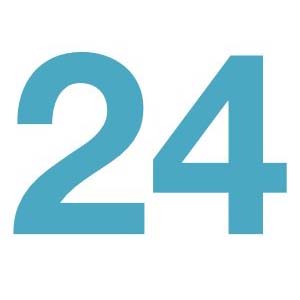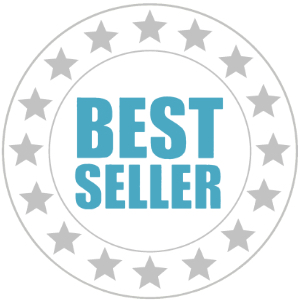 Visitor chair ISO Strong – extremly practical and popular visitor chair
Visitor chair has become one of the bestsellers at the Kėdžių centras! Extremely attractive price of this visitor chair corresponds to the excellent quality of the product.
Wide range of colors will suit even the most demanding customers! If you would like this visitor chair in a different color, please contact Kėdžių centras.
We can offer many various visitor chair with and without armrests models. This guest chair can be ordered with a mesh back. Meeting chair can be ordered with additional tabletop, different shape legs and chair leg joints.
Conference chair ISO Strong is sold assembled!
Meeting chair ISO Strong  – From a glance this chair reminds a typical, well known classical chair, however that's not it!
Standard ISO model has a cushioned seat and backrest, which can be covered in various color meshes or high quality natural leather. Visitor chair ISO T additionally has a plastic, adjustable table, which can be attached to the armrests. Models ISO Ergo Mesh and ISO Net have a backrest which is made from breathable mesh fabric. Additionally we offer ISO Plastic model, where its seat and backrest are made of igh quality plastic and ISO Wood with varnished plywood seat and backrest.
All ISO chair frames are made out of black or polished chrome metal, which has exceptional strength qualities, therefore chair remains stable when used.  To save space, visitor chairs can be stacked on top of each other.
Guest chair ISO Strong is suitable for 4 hours of sitting!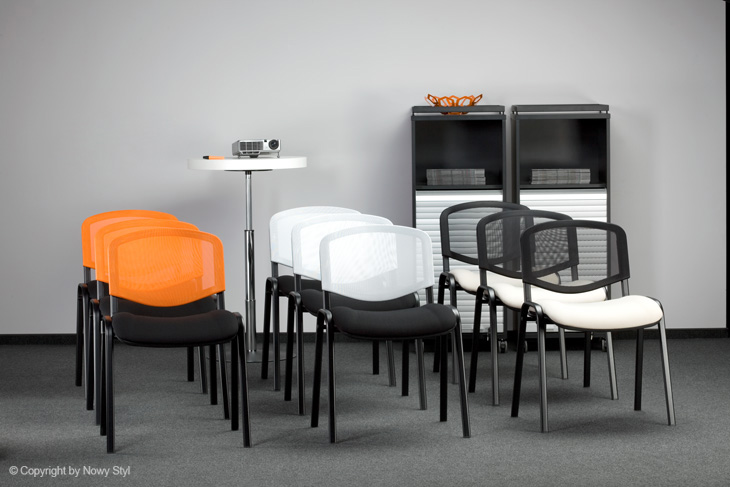 Visitor chair ISO Strong is perfect for conference halls, auditoriums, waiting rooms or in your office. Visitor chair guarantees comfort for your guests!
Chair backrest is made of breathable, rigid mesh fabric. For people who sit for long periods of time at the workplace, the mesh back makes provides less back sweating and greater comfort, especially in the warmer months. Office chair ISO Strong helps to improve well-being and performance. Office chair ISO Strong has plastic feet, which protect floor from scratching.
According to the chair manufacturer, visitor chair is suitable for people with a height of 160-192 cm and a weight of 10-110kg. Kėdžių Centras specialist's recommend this chair for lower and average height people.
Meeting chair ISO Strong is especially useful for people looking to optimize space in their workspace, while keeping practical and comfortable environment for themselves. Metal conference chair ISO Strong frame is firm and high quality, therefore visitor chair always remains stable.
Our goal is to find the best solution
The goal of Kėdžių centras is to make sitting healthier, so we represent world-renowned and innovative brands with quality, ergonomic and functional products. On the Kėdžių centras' website visitors can find office, representative, visitor, child's and specialized office chairs with swivel mechanism, adjustable armrests, without armrests, with headrest, with additional lumbar support to suit everyone's needs. We also offer our customers height adjustable desks, computer desks with acoustic partitions, metal office furniture, closets, and couches.
Kėdžių centras recommends taking breaks during work. Take a 15-minute break every 45 minutes and move. We recommend that you purchase a lifting desk for work. Then you can combine sitting and standing at a height-adjustable table!
Visitor chair ISO Strong comes with a 24-month warranty!
If you would like to find out more about office chairs, we encourage you to visit Kėdžių Centras' showroom or contact us by e-mail or phone.
You can follow our news on the Kėdžių Centras' Facebook and Instagram.Mūsų naujienas galite sekti Kėdžių centro Facebook ir Instagram paskyrose.