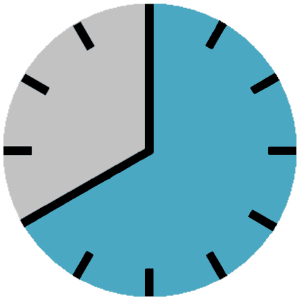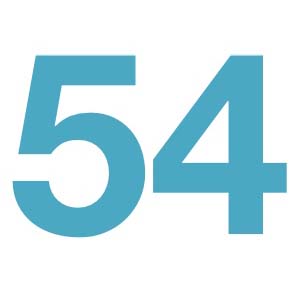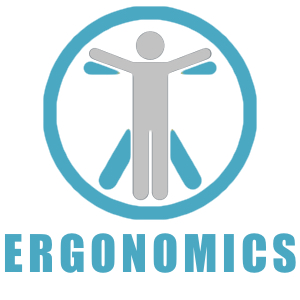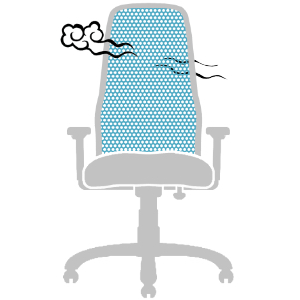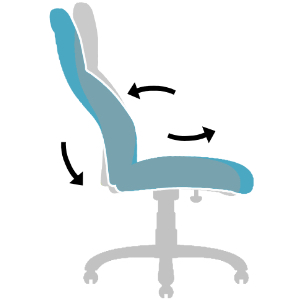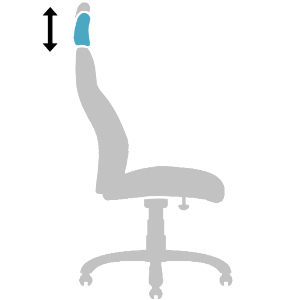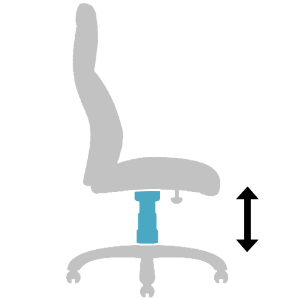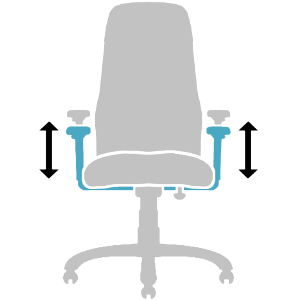 ARMREST HEIGHT ADJUSTMENT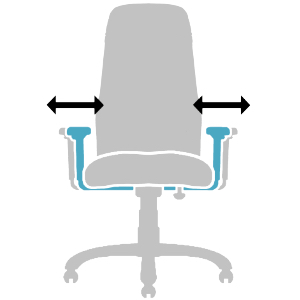 Ergonomic chair SAIL GT 8 with headrest is recommended for creating ergonomic working environment at home and in the office.
Seeking to vary and improve the functionality, movement freedom and comfort of the office chair "Grammar office" chair manufacturer created GLIDE-TEC mechanism. Main function – correctly support back muscles in any sitting position. Cases have shown that while seated, the biggest load is experienced by the spine, especially when human body is hunched. Integrated GLIDE-TEC mechanism allows for more dynamic sitting, therefore the load on the spine is drastically reduced. While seated, back is fully resting on the ergonomic backrest, while arm remain on the tabletop.
Wide range of colors will suit even the most demanding customers! If you would like this office chair SAIL GT 8 with headrest in a different color, please contact Kėdžių centras.
Crafted with highest and outstanding quality in mind – desk chair SAIL GT 8 with headrest enriches working environment with its outstanding appearance. This model series offers highest quality standards, together with impressive technical solutions. Ergonomic chair SAIL GT 8 with headrest joins design, quality, functionality and ergonomics. One of the best chairs we can offer. Desk chair SAIL GT 8 with headrest crafted together with best engineers and oriented towards problem solving.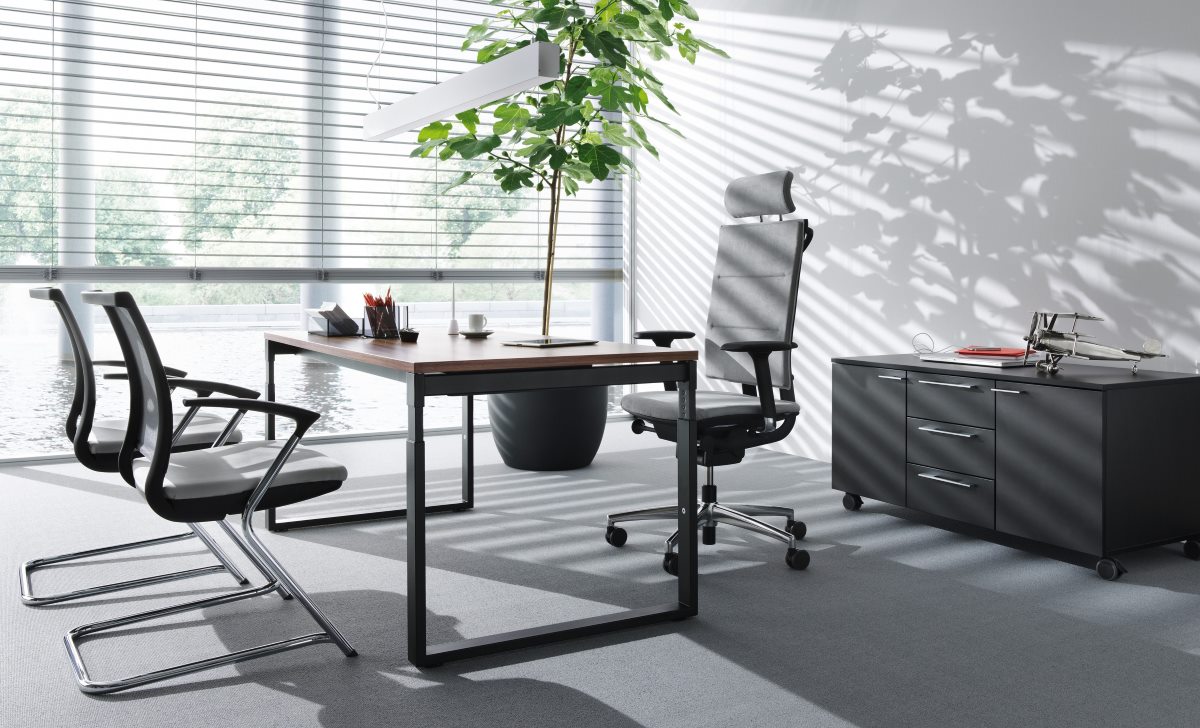 Hobby to sail inspired designer Ray Carter to create Ergonomic chair SAIL GT 8 with headrest
As sails adapt to wind, thus chair's backrest perfectly adapts to users back. Elegant and flexible office chair backrest is made from extra thin, yet high quality mesh fabric, that resembles a sail.
Office chair SAIL GT 8 with headrest headrest ensures head support, this reduces head and neck muscle tention during work.The headrest is adjustable, so everyone will find the most comfortable seating position for their height.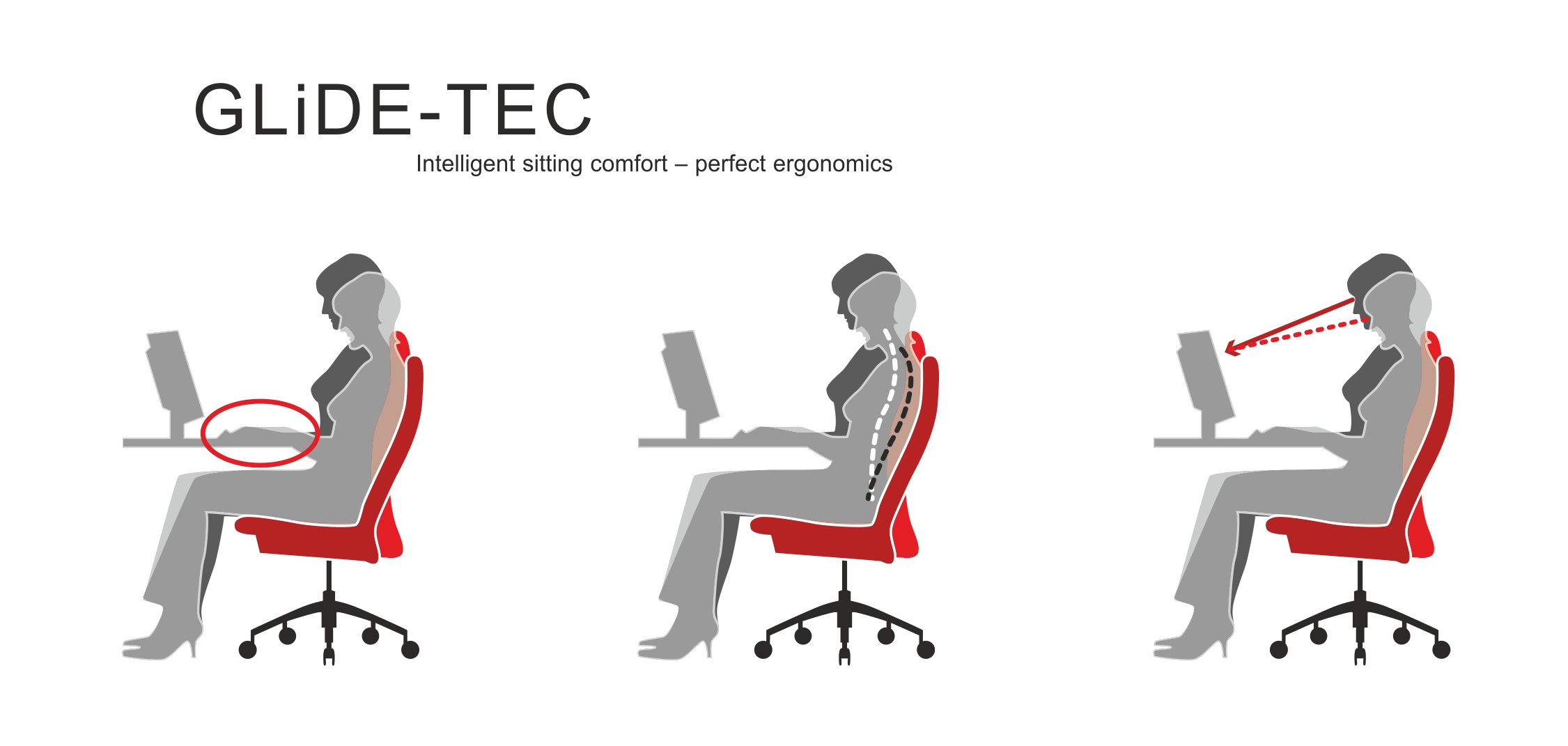 Working leaned back is really comfortable – arm position on the work desk remains unchanged and distance between the eyes and the computer monitor remains unchanged as well. It is possible to work and rest at the same time!
Ability to stay mobile for a longer period of time, allows to relax and distribute the load experienced by muscles and also to increase blood circulation in the entire body. According to Ray Carter, with a lot of adjustable ergonomic features, office chair will take care of your demands and will ensure the highest comfort level when working.
High office chair SAIL GT 8 with headrest backrest supports your back when seated, ergonomically shaped back replicates your spine shape, this way your back and shoulder muscles are supported, their tension is reduced when sitting for longer periods of time. When sitting for prelong periods of time, neck muscles can get strained, therefore headrest support reduces strain on the neck muscles. Therefore such support is essential when sitting for longer periods of time. Armrests provide comfort for your arms.
Executive chair SAIL GT 8 with headrest has 3D adjustable armrests
Executive chair SAIL GT 8 with headrest  armrests provide support for your arms. This reduces tension in the arms, shoulder girdle, neck and hand muscles. Armrests can be raised,  lowered and width adjusted to the right position with the help of a button. If the armrests are locked too high or too low, they may interfere with your body movements and cause discomfort.
It is recommended that the position of the armrests is such that when sitting at a desk arms are bent at about 90°, shoulder girdle is naturally relaxed and in a straight horizontal position. It is important to ensure that when sitting in the chair, a person's feet are at a 90° angle to the floor. If you have any questions about how to adjust your ergonomic chair, please see recommendations from Kėdžių centras.
As highest quality product – Executive chair SAIL GT 8 with headrest comes with 54-month warranty.
2012 metais šis ofiso kėdės SAIL GT 8 modelis pelnė prestižinį "IF" dizaino apdovanojimą ("IF Product Design Awards"), o 2013 metais buvo nominuotas Vokietijos Dizaino apdovanojimu.Kėdžių gaminimo įmonės "Grammer office" produktai pasižymi inovatyviomis technologijomis, nepriekaištinga kokybe bei aukštų standartų dizainu, tad pasirinkę šios įmonės ergonominę vadovo biuro kėdę būsite visuomet patenkinti!
Executive chair SAIL GT 8 with headrest and with breathable mesh back
Chair backrest is made of breathable, rigid mesh fabric. For people who sit for long periods of time at the workplace, the mesh back makes provides less back sweating and greater comfort, especially in the warmer months. Manager chair SAIL GT 8 with headrest helps to improve well-being and performance.
According to the chair manufacturer, Manager chair SAIL GT 8 with headrest is suitable for people with a height of 160-192 cm and a weight of 45-110 kg. Kėdžių Centras specialist's recommend this chair for both lower and taller people.
Exclusive chair forms, individual chair part adjustment and a comfortable headrest – everything that an innovative leader
Kėdžių centras recommends taking breaks during work. Take a 15-minute break every 45 minutes and move. We recommend that you purchase a lifting desk for work. Then you can combine sitting and standing at a height-adjustable table!
If you would like to find out more about office chairs, we encourage you to visit Kėdžių Centras' showroom or contact us by e-mail or phone.
You can follow our news on the Kėdžių Centras' Facebook and Instagram.