Standard LST EN 527-1: 2011; LST527-2: 2016 + A1: 2019
25 mm MFC table top, 2.0 mm ABS edge;
Desk legs are A-shaped, mounted 20 mm from the edges of the desk top. Made of 40x40 mm square tube, powder-coated. Desk legs are connected under the desk top by a 50x20 mm rectangular beam and at the front of the table by two 200 mm joints, which do not interfere with the legs of a sitter;
Legs with levelers (±10 mm) for levelling on uneven floors;
With cable covers. Cable covers 80x80 mm available in white, grey, black colors. Cable covers can be mounted in 2 pcs sets on the left and right sides of the desk top.
Table top colors are white and light oak.
A-type desk leg frame is available in 3 colors - white, grey, black.
UNIKA A office desk is wet-cleanable, delivered unassembled.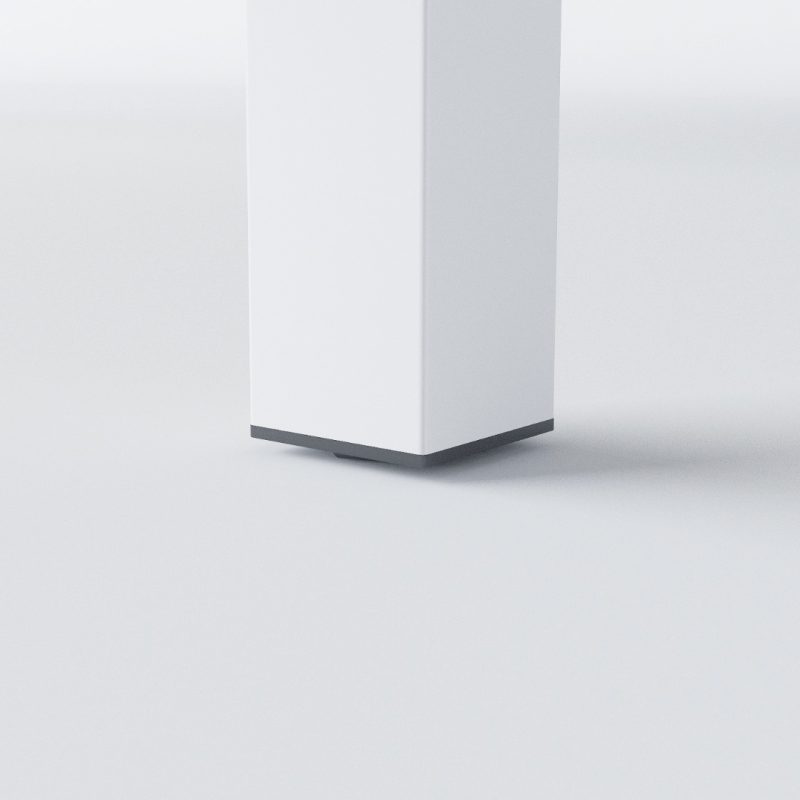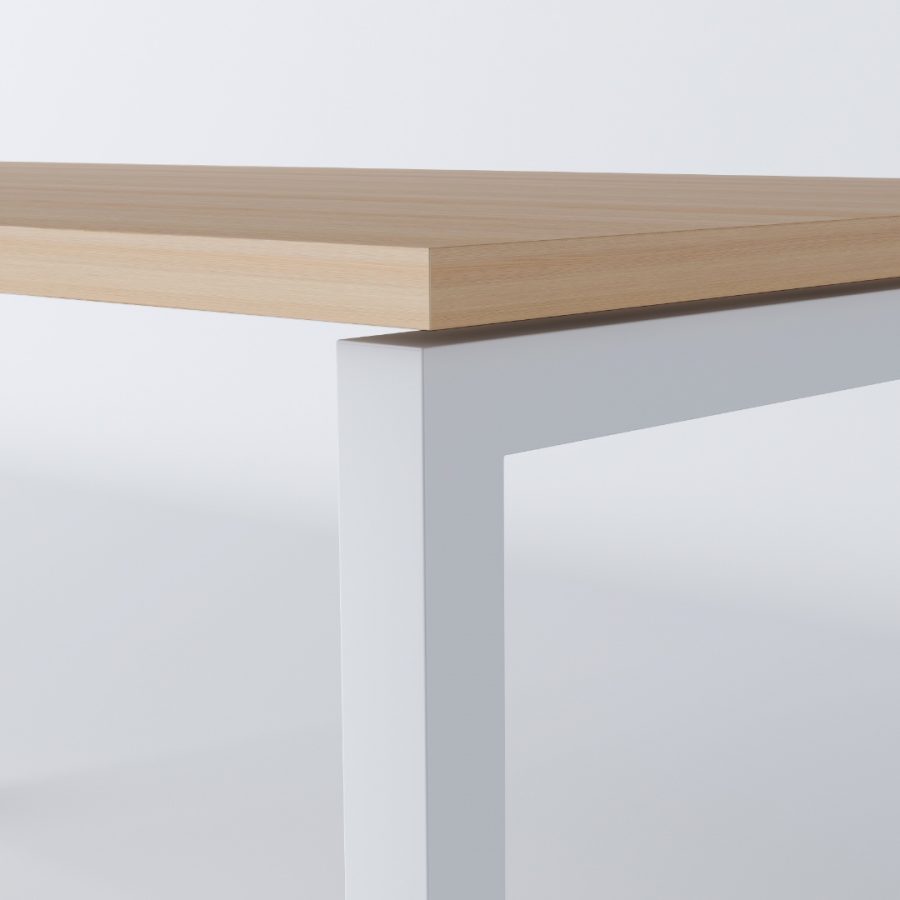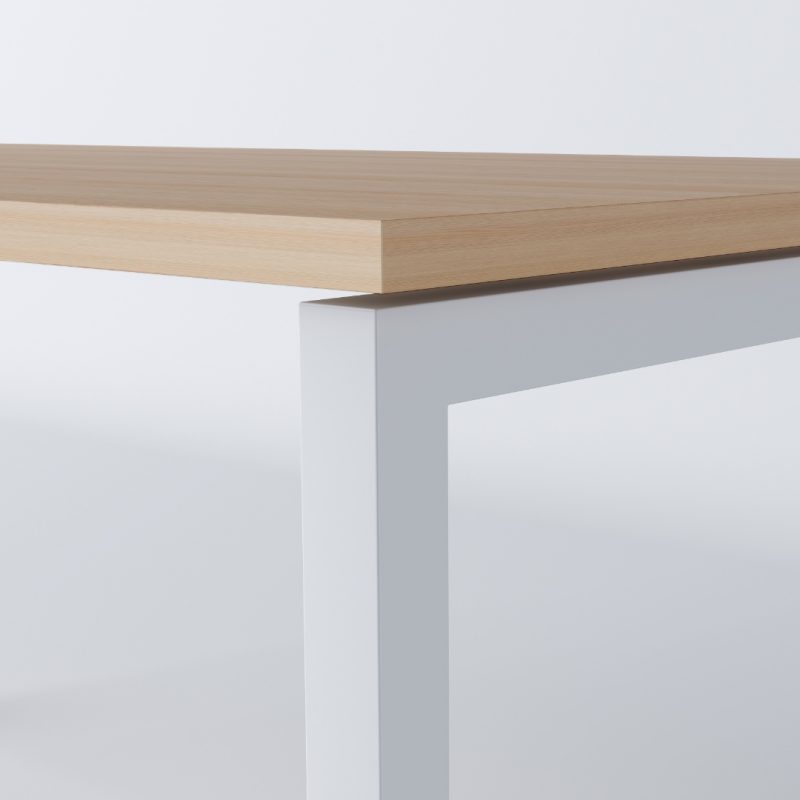 Office desk UNIKA A | 70 cm x 160 cm is suitable for creating ergonomic home and office work environment!
Office table are ideal for large and small offices or home offices. With a Scandinavian, minimalist design, UNIKA A office furniture can be easily integrated into different interiors and styles. Desks are also suitable for children or young people working at home as desks or office tables. UNIKA A office desks meet a person's individual needs and can be adapted to different working styles. Computer desk has a metal frame that ensures long-lasting stability and durability. Metal structure of the office desk is powder-coated. UNIKA A-desks are more durable and longer-lasting than the alternative options.
Computer desk are equipped with levelers for leveling the unevenness of the floor.  Adjustable height of feet is ±10 mm. Thanks to the adjustment of feet, it is possible to prevent the table from wobbling when placed on uneven surfaces. Office desk UNIKA A | 70 cm x 120 cm has been designed to look light with great attention to detail and functionality. This is essential for creative work in traditional and modern offices, and makes UNIKA A office furniture ideal for public and educational spaces.
Office table top is made of laminated chipboard (MFC). This material is obtained by coating both sides of the chipboard with laminate and pressing it at high temperatures. The most popular furniture board on the market, it achieves the highest quality/price ratio. Thanks to the properties of the laminate, the MFC panel becomes resistant to moisture, scratches, high temperatures and is easy to clean.
With this computer office desk we also offer:
According to physicians, a person should spend 50% of the time at work sitting, 25% standing and the remaining 25% moving around.
Human body is supposed to be in constant motion, avoiding passivity, so height-adjustable desk is a great alternative for those who want to make a long day of sitting more mobile. Studies have shown that people often change their sitting position while working or studying. People spend most of their time sitting while working and studying, so taking regular breaks and moving around is essential for maintaining well-being. A lifting computer office desk reduces fatigue, boosts creativity and increases productivity.
Kėdžių centras recommends electrically operated height-adjustable sit-stand desks to combine sitting with standing, staying active and healthier.
Office desk UNIKA A | 70 cm x 160 cm best suited for office and home work environments
To find out more about office desks, we encourage you to visit Kėdžių Centras showroom or contact us by e-mail or phone.
You can follow our news on the Facebook and Instagram.